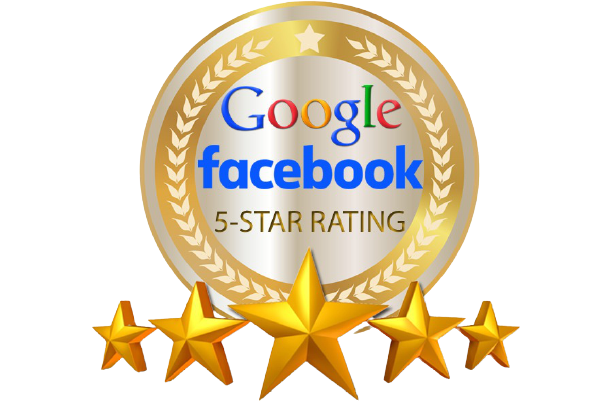 Brad is amazing! From the day I contacted, he was extremely responsive and professional. He finished our website in record time and he's even followed up numerous times to ensure he delivered a good product. His customer service is top notch! I really wish the world had more dedicated, hard working, and honest people like him. 10/10 I highly recommend!!!
Brad and the entire team at Web Tech Solutions are so talented and were AMAZING!!! Words cannot even express how much they did for our company and website. They stepped in to work on and complete our website when we were very unprofessionally left high and dry by another marketing company. They did more in twenty four hours then we had seen in months prior. Brad and team are so professional, extremely creative, knowledgeable and efficient. The communication, systems and customer service they have in place are outstanding and definitely something other companies could learn from. I would highly recommend them to ANYONE looking to have a website designed.
I can't say enough about my experience with Web Tech Solutions. We were in a time crunch to launch our website and they pulled out all the stops to get it done ON TIME, and our site looks AMAZING!!!🤩 They are truly experts in website design and they were not afraid to tackle any of our crazy requests to make them a reality. We were in the loop the whole way through, questions and concerns were addressed in the moment and the support continues post launch! Thank you so much Brad and team!!!
This was my first experience dealing with a local web design and development co. Web Tech Solutions made this process as easy as it could have been. Any tweaks or changes I wanted or needed they did in a timely matter. I highly recommend this company to anyone looking for a person and great experience when building and designing their website
At my very first meeting with Brad from Web Tech Solutions I felt very comfortable with him. He really wanted to know me and my business. He collaborated with me to create a website that enhanced my business. The website is visually engaging, professional, easy to navigate and informative. Brad is very patient when it comes to explaining how I can make changes myself but he is only a phone call away to help. The whole process was very smooth and the design is fantastic. I'm so happy with the end result and highly recommend Web Tech Solutions.
After 2 years of working with less than desirable companies including possibly being scammed, the universe decided enough was enough and I stumbled upon a Brad at Web Tech who was recommended on a social media thread. All I can say is HALLELUJAH!!! Finally found an honest, reliable person who does what they say they are going to do. Another bonus is he is local and easily accessible.
We contracted with WebTech Solutions to make a new website for us. They were very professional, and did a great job. They always seemed to give us their full attention. We would get emails that were time stamped and thus we knew that they were working late at night and on weekends to get the job done. They were very good about letting us know what stage of the website development they were on. The new website was finished on a timely basis. It has been well received by customers. It is more "Modern" than our previous website. Web Tech was open and responsive to suggested changes. They have finished the project but we are confident that they will be there to answer future questions and are willing to do whatever they can to be sure of our continued happiness with the product they provided.
Brad & Web Tech Solutions did an outstanding job on our (HBS) website. Brad went the extra mile to make sure our website was perfect, accurate and up to our standards. Mr. Brad also walked us through different steps such as: how to use website though the backdoor, how to improve our web ratings, how to claim your business listing, how to edit information and images and etc. THANK BRAD! ** I highly recommend Web Tech Solutions **
Very nice, to wok with, they work in a fast manner. Always answers when i need them. I would recommend them for anybody.
When I started up a business, Brad and his team listened and came up with exactly what the company needed. Now it is our 4th year and Brad continues the great service with maintenance and updates. No need to look anywhere else!
The team at Web Tech Solutions did a great job building our website. They walked me through how to use the site, respond promptly to questions & update site upon request. All around great group to work with. I look forward to continuing our relationship.
We were put in contact with WebTech when looking for someone to build our website. Brad and Kate were fabulous from the first time they came to our house for consultation to the finished web design. Always being available to answer any questions and always giving their great opinions when we asked. Even coming to us when we couldn't figure out how to do something. With all of the changes we made, they never showed any kind of frustration with us. They were a great team to work with and would recommend Web Tech to anyone looking to build their website.
I have been very fortunate to be working with Web Tech Solutions LLC to revamp my 20 year old website. I am amazed at the clarity and crispness. As we went through the process Brad and Katie were my guardian angels. I had different thoughts than them...they had different thoughts than me. Communication through Basecamp was effective and precise. Also, I believe these are nocturnal folk because I would wake up to a lot of work was done while the average person slept! They are truly the best to work with and they handled this quirky grouchy old lady with aplomb! Thank you!
Great business! Easy to work with. They went the extra mile for me on my website and logo to get it just how I wanted it. Thanks! Much appreciated!
Brad at Web Tech Solutions created a great website for my business! Very personable and professional with great customer service. The work was done quickly and Brad worked with me on specific things that I wanted done. Very easy to work with and Brad had excellent communication throughout the project. I would highly recommend Web Tech Solutions.
Brad, and the Web Tech Solution team did a great job on my website. We highly recommend them. Tony Timberland Fence.
Brad and Nathan helped design our website and were on top of everything, very professional, and on time. they did a great job and would recommend them to others.
Everyone at Web Tech Solutions is very friendly and professional. They are very easy to work with and especially patient with our questions. Thanks for making us look great!
Awesome company to work with, they go out of their way to make you happy and make sure you get what you like. Contact Brad with any questions you have about your new website. Very easy to work with along with having quick responses to your questions. I highly recommend Webtech Solutions LLC, for all your website needs!!
Just about a year ago, Brad and his team created a Website, Company Logo, along with business cards and provided support over the last year. Brad's design has made it easy for clients to navigate the site for the information they are looking for. Brad has helped the business grow, and I continue to use Web Tech Solutions for additional services as needed. THANKS BRAD!
This Company is top notch. Brad is always there to answer a question or work on your website. Great customer service as well. I highly recommend them for all your website and SEO needs.
Web Tech Solutions LLC, is a wonderful place to work.The company is truly dedicated to helping business clients succeed. The customized websites designed by Web Tech Solutions, offers a number of marketing features to help clients achieve there sales objectives and goals.
They did a great job on updating my website. Brad is always there to answer any questions or solve problems that come up. I highly recommend them if you need a website setup.
Email, Live Chat or Schedule an Appointment with us today!